HVAC Services - Blown Attic Insulation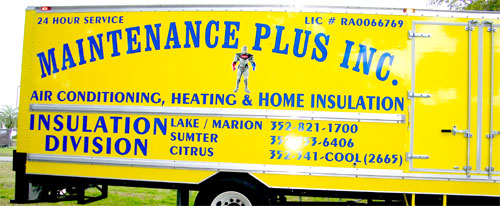 Maintenance Plus Air & Heat now offers attic insulation blown in. Ttake advantage now while government has rebates for improving energy efficency. Check with your local utility company for their rebates, if any, for attic insulation too. Most lanai's and garages can be blown with R-30 for as low as 150.00 and whole houses are reasonable too. So improve your air and heating efficencies by insulating now.
Our HVAC Services include:
If you are looking for a professional attic insulation contractor, please call us today at 352-821-1700 or complete our online service request form.